ASEC Academy had contributed to the career success of more than 6000 professionals, crafting its name as the leading regional training institute of cement manufacturing.
Round the year, the Academy provides standard courses covering all cement critical training. Furthermore, it offers tailored programs based on needs' assessment.
SUCCESS STORY
Arab Swiss Engineering Company "ASEC"
A name that has been associated for decades with operational excellence and reliable support rendered to cement producers in the Middle East & Africa
Approaching its 5th decade and with a track record that spans over every aspect of the cement industry from consultancy and engineering to the full management of cement facilities; not to mention, ASEC Academy the major contributor to the development of manpower in the region, ASEC's achievements speak for themselves
Projct Complete
Project consultancy & engineering green field expansion capacity upgrade
Contracts
greenfield, brownfield, rehabilitation projects for private and publich sector companies
Countries
served across three continents
Experts Pro
Professional Experts in all cement industry specialization
Million Tons
spanning consultancy engineering and capacity upgrades
Beneficiaries
Professionals from cement companies
Services
Operation and Maintenance (O&M)
Full Technical Management
Technical Assistance
Overhauling
Details
Equipment Reliability
Preventive Maintenance System
Reliability – Centered Maintenance
Specialized Maintenance Services
Vibration Analysis
Infra-red Thermography
Details
consultancy Services
Greenfield Projects
Capacity Upgrades
Rehabilitation Projects
Alternative Fuel
Technical Audits
Details
Maximizing your returns
In a marker a characterized with product oversupply and significant increase in cost of operation, operational efficiency plays a pivotal role in sustaining profitable margins. Our operational and maintenance support safeguards your investment from costly operational interruptions, excessive fuel consumption in addition to enhancing site readiness for dealing with design or erection faults
Flexible operation & maintenance packages
Our O&M compares various packages starting from short term task-based support all the way up to outsourcing the plant full O & M .Based on the client requirements and our technical assessment of the plant condition, we recommend the suitable packages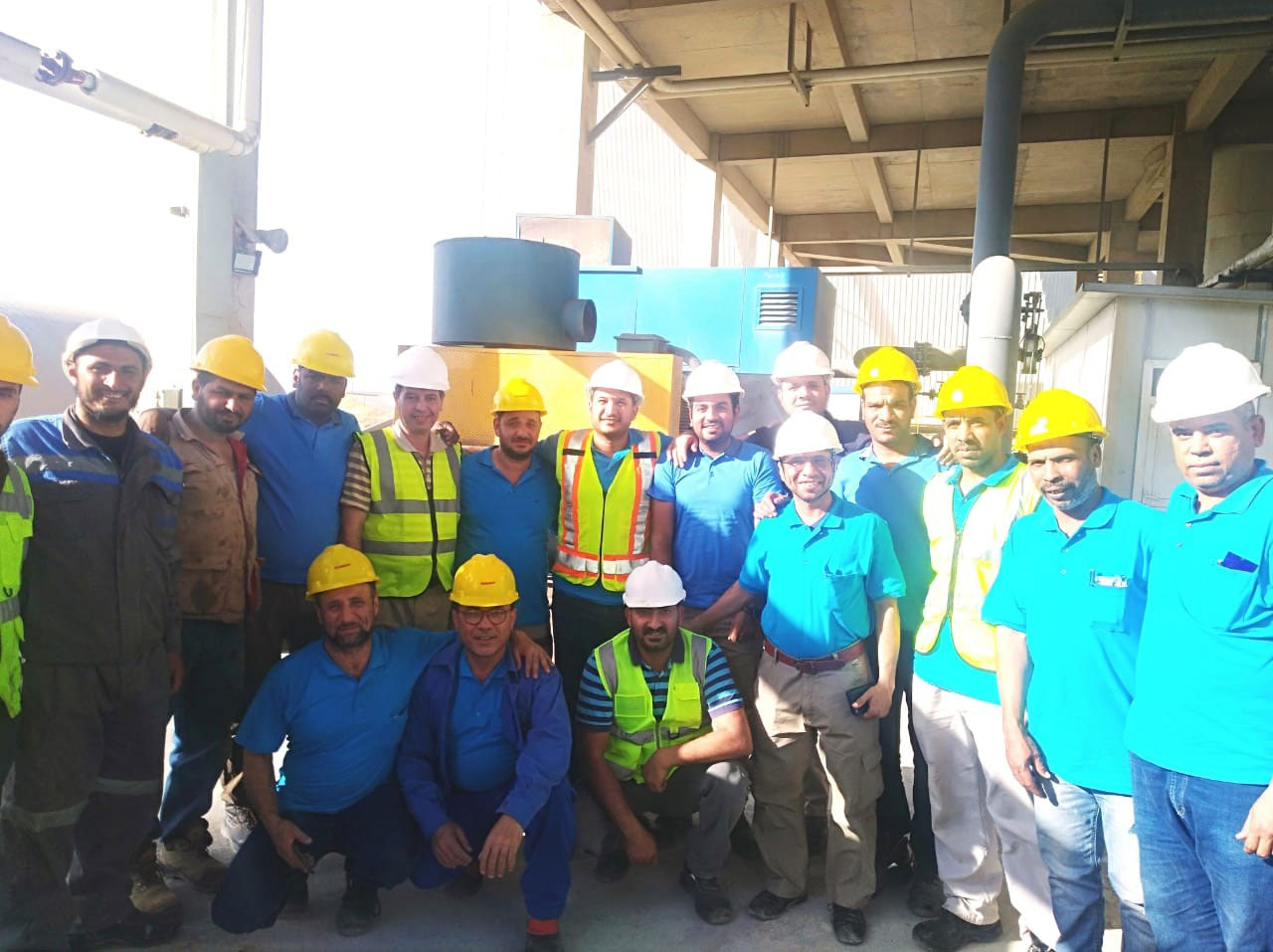 Out sourcing O & M plant Technical Management
Option for full plant technical management will realize three direct gains
Taking on the responsibility of the Plant technical performance.
Guaranteed performance levels linked to the cost of operation.
Enhance equipment reliability and longer lifetime of the plant.
Indirect benefits entails least protection of investment, our services under plant technical management comprises, best calibers and applying best practices.
Planning and caring on the operational functions: production, maintenance, inspection, preventive maintenance, inspection and quality control.
Introduction and applying management systems for all operational areas in addition to, warehousing and spare parts management inventory
Improving the practices and compliance with International HR management for the O & M team including hiring training and replacement.
Plant Technical Assistance
Technical assistance is a perfect choice for plant or grinding stations where owners require technical support at supervisory levels in order to lead less experienced teams on site. Plant technical assistance may include
On-site support for the clients teams to carry out O & M functions & gradual knowledge transfer to domestic teams through on - the job training. Introducing and integrating operation, maintenance, warehouse, inventory and quality control systems.
Introduction of safety policy and standards.
Supporting procurement planning through defining specification and equipment standards
Overhauling
Complete kiln sections replacement overhauling & replacement of kiln accessories and bearings components. (girth gear, roller, bearing, nose ring, …. etc.)
Grinding & alignment of riding rings and girth gear systems
Replacement of inner pipes; duct works, sheet metal works, cyclone roofs including castable and refractory works.
Complete overhauling of tube mills including diaphragms, lining bearing girth gear replacement and maintenance lining of ducts, cyclone separation & crushers.
Maintenance of separators.
Maintenance of crushers
Overhauling for different types of coolers
Maintenance of hydraulic systems and its accessories
Change rotors and all parts of limestone & clay crushers
Changing and complete overhauling and maintenance of limestone reclaimers of different types welding (cold and hot vulcanizing) for all types of belt conveyors bricks and castable work for preheater
X-Ray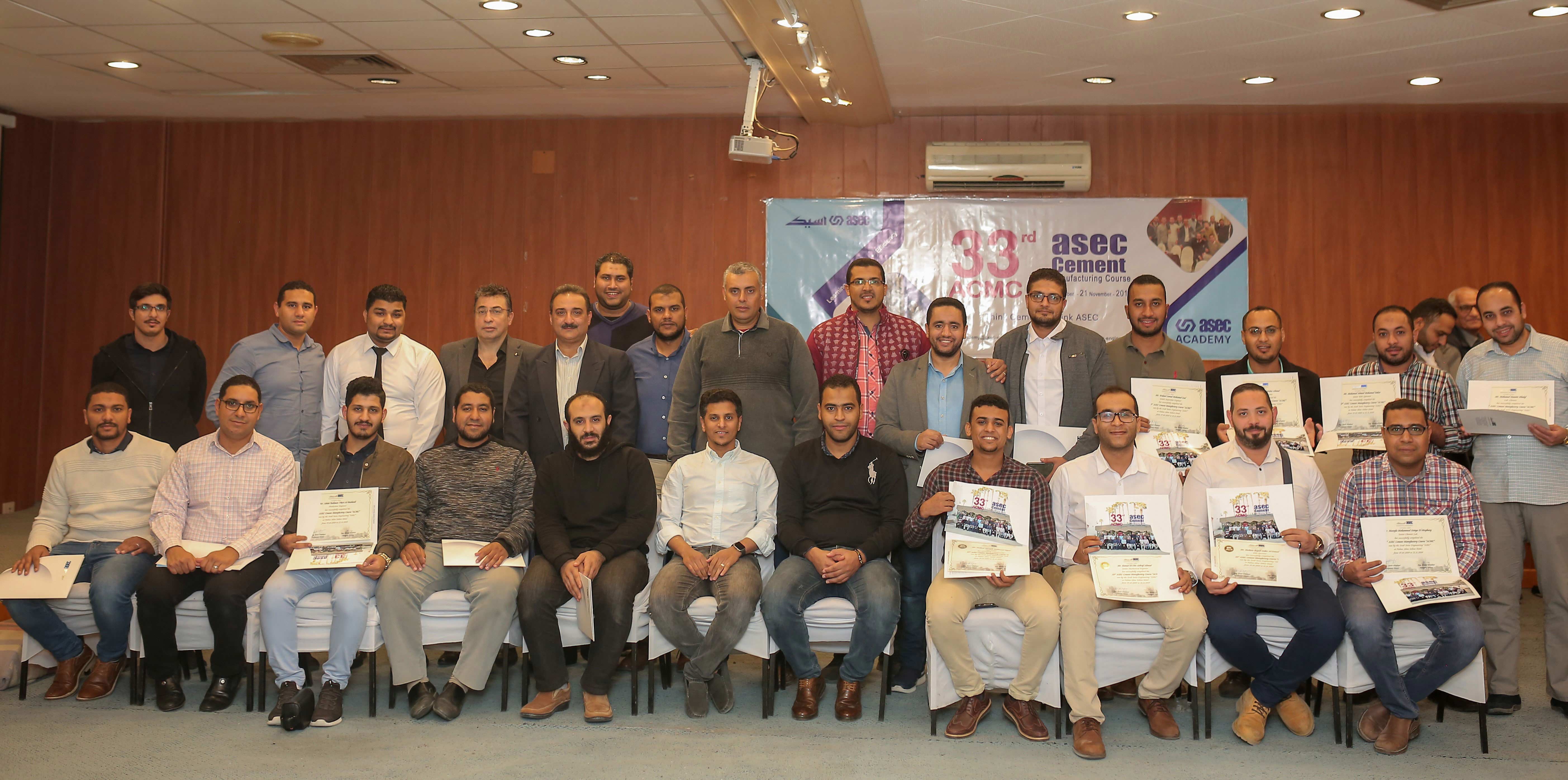 Our X-ray experts are highly qualified in maintaining, repairing and operation of laboratory equipment; particular, as x-ray spectrometers used for chemical analysis of materials used in cement and other industrial applications.
Extending equipment lifetime & reliable performance
Maintaining your facility in the optimal operative condition is highly dependent on an efficient maintenance management system. At ASEC, we ensure proper management of your assets and enhance equipment reliability through adopting reliability-cantered maintenance "RCM"
Shifting to Reliability-Centered Maintenance "RCM"
Based on our experience, traditional maintenance involves several vulnerabilities:
Disruption of the daily plan by previous night events.
Planned maintenance is frequently dropped & re-built.
Significant waste of time due to switching resources from one job to another.
Reliability-centered maintenance is one of the most advanced, highly efficient maintenance strategies, first introduced in the aviation industry back in 1978. The RCM integrates all the advantages of traditional maintenance strategies, through selecting the most appropriate and tailor-made maintenance strategy per equipment in the plant based on its criticality score and reliability parameters.
Unlike traditional maintenance, RCM involves a shift from a maintenance culture to a reliability culture. ASEC team introduces, plans and integrates RCM into your plant maintenance plans and coaches your resident team throughout the shift to planning maintenance as per a criticality matrix specific to every piece of equipment. A paradigm shift that grants the below gains:
Reduce RAV "Replacement Asset Value" to craft-wage headcount ratio.
Reduce maintenance unit cost /activities
Reduce stocked MRO inventory value
Increase Mean Time Between Failures Decrease Mean time to repair
Monitor machine health performance and failure rates through the advanced monitoring system "OMAS" and predict faults.
Specialized Maintenance
More than 40 customers in 9 countries have benefitted from ASEC's unique specialized maintenance services for all rotary equipment major of cement, fertilizers, gypsum, petrochemicals and sugar industries spanning:
Hot and cold comprehensive alignment for rotary equipment
Tyres, supporting roller sand thrusts surfaces grinding
Visual mechanical inspection and Measurement.
Kiln shell and temperature profiles.
Vibration Analysis
ASEC provides the service of vibration monitoring and analysis using dual channel machinery analyzers and condition monitoring software, as well as dynamic balancing (multi plane, multi speed) for rotating equipment.
Vibration monitoring and analysis are major predictive maintenance tools that reduce maintenance costs and help avoid unplanned outages. Vibration monitoring helps maintenance and operation personnel identify and repair machinery problems before failure occurs, thus increasing the reliability of equipment and extending the operation's lifetime.
Infra-red Thermography
ASEC provides the service of equipment inspection using infra-red thermography, which is a modern way for predicting faults in electrical and mechanical equipment.
the experienced and independent consultant.
cement and energy projects involve signification investements. construction delays and design defacts are quite costly . independent from equiments suppliers and EPC constractors , ASEC prides itself to be the consultant of choice for more than 500 projects .
Engineering & Consultancy for grenfield projects
ASEC has consulted for 33 cement Greenfield projects locally & overseas. We are proud of being the consultant for Beni Suef cement complex, inaugurated in 2018. The project comprises six production lines all constructed and commissioned simultaneously.
pre-construction services
project identification "general concept"
feasibility study & project evaluation
revision of quarry raw materials study
projects technical specifications of process and equipment
project technical specifications : civil construction and road works
detailed engineering of technical process
preparation of tender document for equipment supply
preparation of tender document for civil ,constructions and other works
assisting in EPC constrictor's short-listing
tender evaluations of EPC offers contract
During construction
general project management
supervision of execution , construction and electro-mechanical correrection
reviews of suppliers technical specification & drawings
inspection of materials
follow-up equipment , machinery and structure fabrication
inspections of fabrication
After Construction
supervising project commissioning
client representation during project closure with vendors and contractors
punch list and project documentation
Supervisor of provisional handing over
Alternative fuel projects
Shifting to alternative fuel has been an unavoidable choice amid the surge in fossil fuel cost. ASEC extends its consultancy and engineering support to fuel conversion projects spanning design, fabrication and installation of complete alternative fuel systems in cement plants; moreover, our engineering support undertakes critical process modification to ensure conformity to the new fuel system and general debottlenecking of the conversion process.
Technical audits and studies
In a relentless quest for operational efficiency, Owners seek plant inspection and technical evaluation to identify areas of deficiencies in safety procedures, production, mechanical and electrical equipment's evaluation and maintenance system; in addition to preventive maintenance procedures.
ASEC team performs complete technical audits of process, people and equipment, and provides owners with comprehensive reports including findings the recommended solutions.
ASEC Academy
The Gate T Mastery Of Cement Technology
ASEC Academy had contributed to the career success of more than 16k cement professionals. Crafting its name as the leading regional of cement manufacturing. Round the year, the academy provides standard courses covering all cement critical training. Moreover, its offers tailored programs based on needs assessment.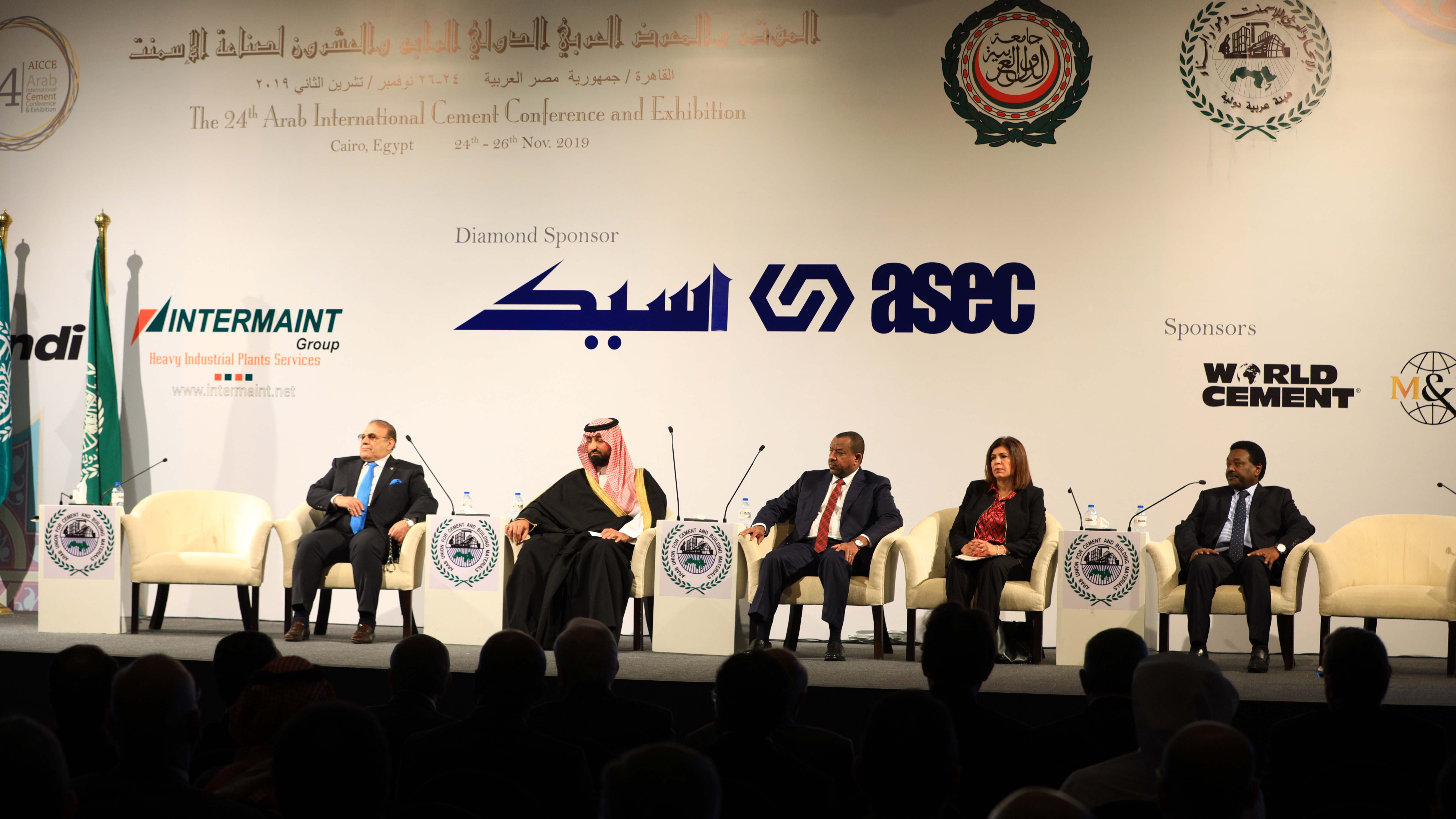 Industry veterans and practitioners
A well-designed training courses renders , The outlined learning targets . however, immense value can be brought in via the trainers professional knowledge and practical experience . with this in mind , we offer an outstanding value for our beneficiaries via our intructors from industry venterans , pracititioners and academic figures
Simulator training
we understand that operators take decisions of great impact on your investments round the clock . As such , we offer training by stimulation along with indicative assessments for:
KILN operators
Cement and coal mills operators
On-the-job training
the Academy props practical learning on-the-job training ,supported with the best in-class professionals of all specializations. equiment manufacturers , our programs bid a rich learning experience of no match. smooth and effective tuition is further guaranteed via an organizational culre fostering knowledge - sharing
tailerd training programs
one size does not fit all. project condition domestic labor experience and technological development impact the trainning needs .Based on a comprenhsive assement of these training needs , we provide tailored programs to cater for the specific requirement of every clients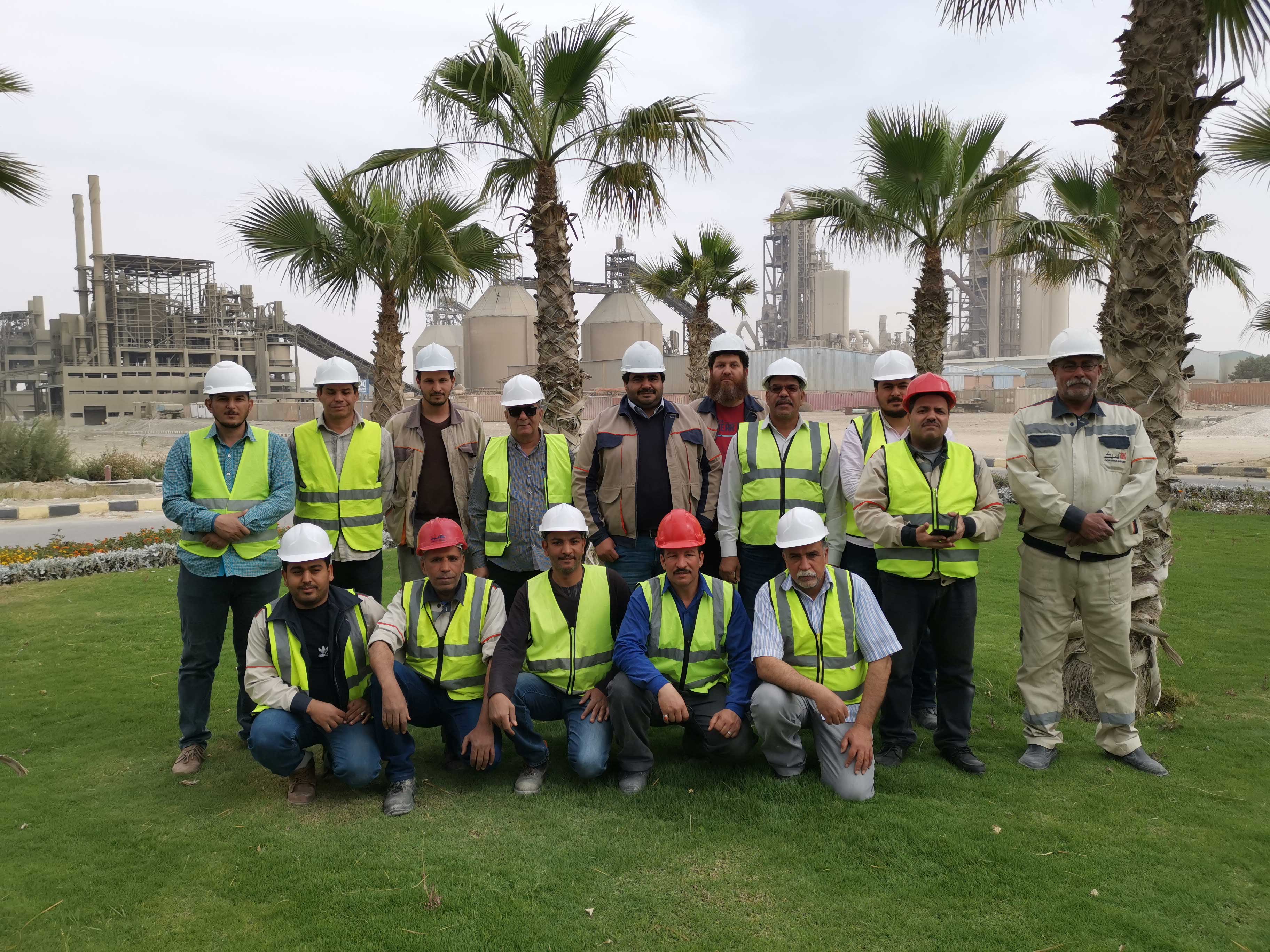 ASEC Cement manufacturing Course "ACMC".
AN impressive 5-week learning experience essential for engineers, chemists and geologists offering a comprehensive view of all stages of cement manufacturing process to the latest technological advancements.
The program blends scientific theory with best practice , tho provide workable methodologies . participants are encouraged to delve into ASEC's signature program which represents the right start for their career in the cement industry
Manpower PLANNING AND organizational optimization
plan or restructure the organization based on plant Technical requirements.
Eliminate overlaps and establish accountability.
Build job profiles and critical skills .
performance management system .
structure job granding and salary sstructure .
Define scope of responsibility per department and overall workflow.
STAFFING AND TECHNICAL ASSEMENT CENTER
Plant owners do not neccessarily possess the necessary experience to perform efficient project staffing . exploiting its experience in attracting the right candidates and their evalution across all its projects , ASEC has developed clear process , procedures and assement tools to accomlish project staffing in record time and effevtivencess. our assements center renders assessments for evaluting freshmen , experienced,technicians , engineers and chemists .
Process measurements & optimization
Meeting capacity targets does not guarantee profitable operation. Carrying out regular process measurements reveals process bottleneck which are conductive to excessive energy consumption or process disruptions. Exploiting the latest measurement equipment, our team analyzes the collected readings and recommends measures for debottlenecking the process; continuous consistent operation and thus ensures the most efficient energy consumption rates which boils down into improved margins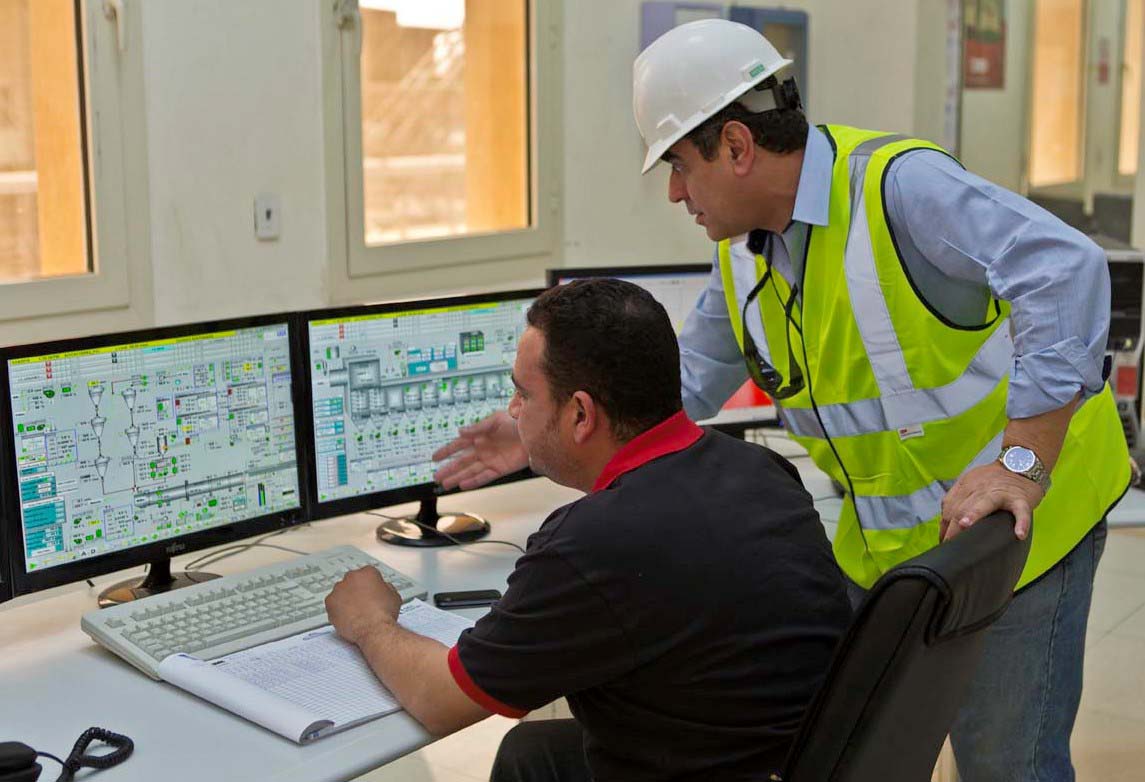 cappacity upgrades
If plant higher production capacity is commercially required but technically unattainable, then you certainly should consider upgrading your production line, we have a long record of successful capacity upgrade projects entailing extensive process modifications, replacing equipment and raw mix studies. Capacity upgrades are always a feasible option versus embarking on significant investments for constructing of new lines.
standard operating procedures
Human errors occur, especially in absences of standard manuals or expert supervision could have negative impact on plant economics. Creating standard operating procedures for all plant areas serves as a knowledge archive that leads to reduced incident stoppages resulting from human faults. Our technical center launches steers and implements SOPs through driving the plant teams to document their activities evaluate them against best practice and delivers the proper SOPs.
inventory management system
Efficiently managing inventory that allows for a smooth operation and maintenance via ensuring availability of security spares safeguards the plant against interrupted operation and permits only for planned stoppages. Developing an effective inventory management system entails
A complete list of all recommended spare parts according to O & M suppliers.
Spare parts delivery planning
Description and classification of spare parts
Coding of spare parts.
Defining the minimum and maximum stock according to delivery cycle: production cost and delivery time.
Spare parts delivery planning.